Winter of Amenouo
Please make it to you my hometown!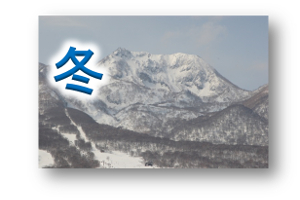 The lodge Amenouo (3 minutes from Inter) after Myoko-kogen IC
Convenient hotel where you can check in 24 hours, 24 hours mineral hot spring.
【I will take a bath immediately even at night.】Morning bath charge required reservation.  
Full of atmosphere of plateau, ski resort of Myoko plateau!
After sliding, draft beer around beef stew and pot.
The dishes are all handmade, using the owner's hand made pesticide free vegetables. The warm ones are served after arriving. (Changed by budget)
Ski & hot spring cafe、Under group reception、3 days 2 nights.
Ikenohira Onsen ski resort with hot spring cafe / Akakura sightseeing, Suginohara gondola ticket with 2 day ticket.
【 Lift ticket pack 8 people. 19,800 yen per person】Up to 6 people.(New Year, February holidays. 2,000 yen up.)
(Group discount、 Weekday、Consecutive nights、Cheap 3 nights 4 days、Ikenotaira, Suginohara lift, Either 5 date, 19,800 yen )
Stay overnight 2,900 yen, Discount lift ticket, Ikenotaira[ Hot spring cafe with ticket attached.]
Akakura,Suginohara, 3,500 yen per person.
( 1 month long stay, 40,000 yen per person.Groups are also OK)
Advantageous plan
Weekday cheap overnight package lift ticket included 7,500 yen~, Recommended for family students.                            Please consult with us for 20 people.
(Two meals lift ticket per night, Suginohara.)First Slip Per Person Rate 9,800 yen.
With half board
Feast plan、One person charge is 6,800 yen.
Sunday of the pond children's lift ticket free of charge.⇒From advantageous plan group eight people.(The day before the holiday up 1000 yen)
Reservation, inquiry on the homepage. 
Winter fun
Please enter a room's kotatsu and read a manga all day long, or enter a hot spring to taste the leisurely and hometown.(Landmark Hot Spring House a short walk)One hour ticket 900 yen⇒Three hours ticket 1,200 yen.(With discount ticket)
<Ski area nearby>
Ikenotaira, Myoko-Suginohara, Akakura, Seki, Tangram, Madarao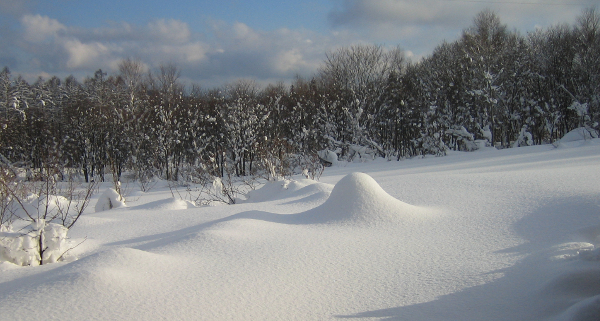 I can see the snowfield behind the lodge!