info
Information
It offers quiet accommodation with no cars and views of the mountains around the room.
Winter is great for sledding, first ski practice and walking skis, and trendy treks now.
The green season is so quiet that you wake up with the singing voice of the birds. When you go out to the backyard, you can also practice a grand golf barbecue, morning meals, and play golf while watching the surrounding mountains.
You can use the whole building Wi-Fi.
Guest Room
After skiing, feel at ease while relaxing on the kotatsu!
Number of rooms
Japanese-style room 19 tatami、19 tatami*、8 tatami*、8 tatami、6 tatami*、10 tatami*
2 Western-style rooms
(*With TV, all Japanese rooms have kotatsu in winter)
Seating capacity
Total 50 people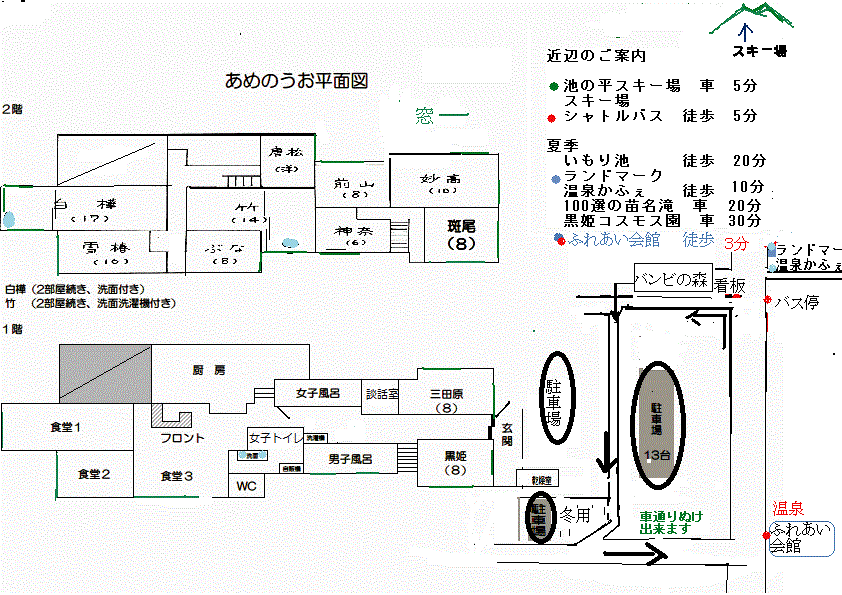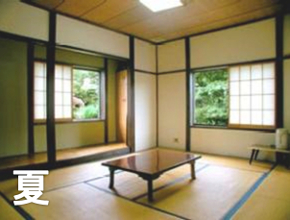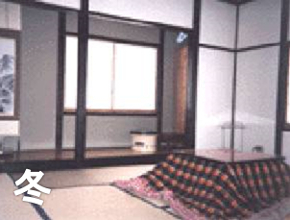 Meal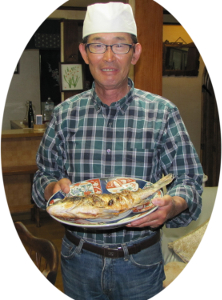 Homemade cooked dishes using pesticide free vegetables taken in the fields of the hills

A good balance of Japanese, Western and Chinese, and even young people are satisfied. We are working hard to deliver warm ones to the table while cold ones to the cold. Rice used Echigo Koshihikari. There are draft beer, karin sake, and shiso juice.
The dining room has two rooms, and 50 people can have a meal at one time.
Groups (30 people or less) can be used for one room only.
A canteen (one room for 30 people and one room for 25 people)
The view from the window in the Japanese-style room is the best.
Bath Room
Men's and women's, medicinal mineral hot spring, 24 hours bathing possible (reservation required)! Let the whole family relax Relax in the resort while watching the snow scene!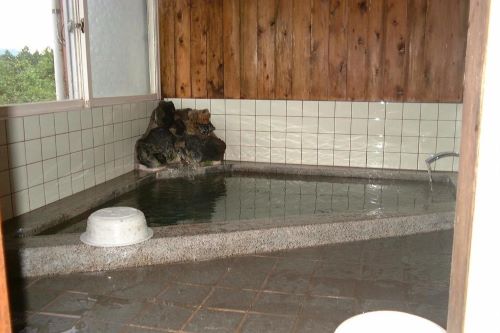 Request for long stay overnight without meals
The bath time is from 16 o'clock to 22 o'clock.
Management of valuables is at your own risk.
Only dry shoes and board in the drying room. Otherwise please dry in the room.
Laundry is from 10 to 15 o'clock.
The room is non-smoking.
Boiling in the room is prohibited.
Please offer when using electric appliances.
Turn off at 22 o'clock. ( Hallway, entrance, smoking room )
Please be quiet after 23 o'clock.
Please do not let foreign objects flow into the hand washing area.
There will be times when you will be required to compensate for damage to the bedding and furniture.
Please take the trash cans and bottles.
Burnable garbage will be disposed of here collectively. ( One bag 100 yen )