summer of amenouo
Please make it to you my hometown!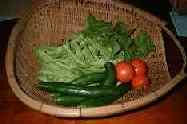 A golf course and a convenient hotel where you can check in 24 hours as soon as you get off at Inter. The lodge Amenouo (3 minutes after getting off at Inter), which is the closest to Myoko Kogen IC, uses plenty of the owner's home-made pesticide free vegetables, and we treat you with all handmade dishes and freshly prepared dishes.
 
Two meals a night. 4,500 yen~(Long stay. Transfer to station)
Notification to friends who like golf.(3 sets limited)
8, 9 and 10 consecutive holidays golf accommodation pack、 Three people by One person is 15,800 yen(Two meals a night, 1 Play fee with cart)
Weekday rate is only 12,800 yen.
Shinya discount · golf · land · training camp · competition secretary Please consult.
We will guide mothers and children to a lot of nature, picking and picking apples.(There is a contract farmer.)
I was fascinated by the atmosphere of Myoko Kogen from Osaka in 30 years ago, and I was fascinated by the refreshing breeze waking up with the singing of birds. The owner who loves fishing, the woman who loves Mama's Valley, and a local helper and homely quiet inn. .
Summer fun
The Myoko-kogen Golf Club is a 5-minute walk , and the Myoko Country is a 20-minute drive, and there are many other golf courses. You can practice early in the backyard mini course. In the forest in front of the inn, you can also enjoy beetle catching, climbing, fishing, onshore training, trekking, waterfall tours, hot spring tours, and sea bathing.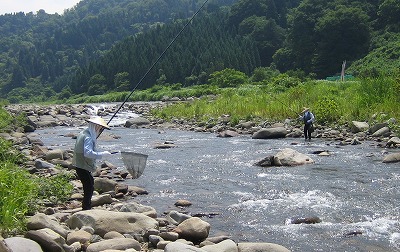 Ayu fishing on the Nose River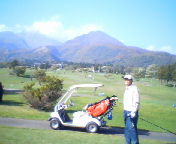 The Myoko-kogen Golf Club is a 5-minute walk.(There is a 2km grass sidewalk.)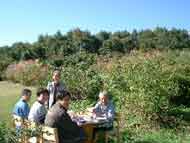 Barbeque in the backyard.A playground for toddlers and dogs at a grass square of 300 tsubo.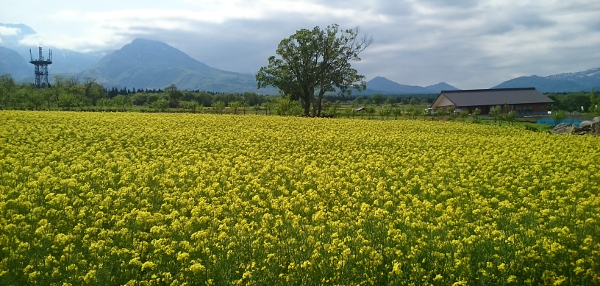 In Daidohara 10 minutes by car, spring is rape blossoms, summer is sunflower, autumn is cosmos.